Countdown to Christmas with Reggie's 10 Best Sweaters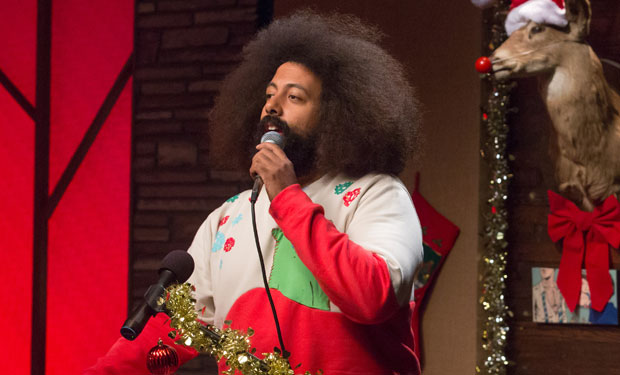 Posted by Brian Miller on
The holidays are a time of many traditions: dragging a tree into your home and stringing it up with lights, obnoxious songs on a loop in retail stores, and desperately trying to avoid political discussions with your Uncle at family gatherings. Our favorite among these, however, is taking all of our sweaters out of storage and getting cozy in them.
Our friend Reggie Watts rocks sweaters like no one else. Throw away your advent calendar, we're going to help you countdown to Christmas with our 10 favorites.
Dec. 16 – Forget Interstellar, Reggie looks like he's riding a wormhole to the comfort dimension.
---
Dec. 17 – When hanging out with Chris Hardwick, it's definitely a good time to whip out something in "Enterprise Science Officer Blue."
---
Dec. 18 – If Reggie wore this on Sesame Street, he'd likely blend in just fine.
---
Dec. 19 – Don't write off the classic look!
---
Dec. 20 -Lumberjacks deserve to be warm and fuzzy as well.
---
Dec. 21 – Oh look! A Christmas themed – REGGIE BEHIND YOU!
---
Dec. 22 – A sweater with a breast pocket says: "I enjoy being cozy, but also may need a place to keep pens on the go."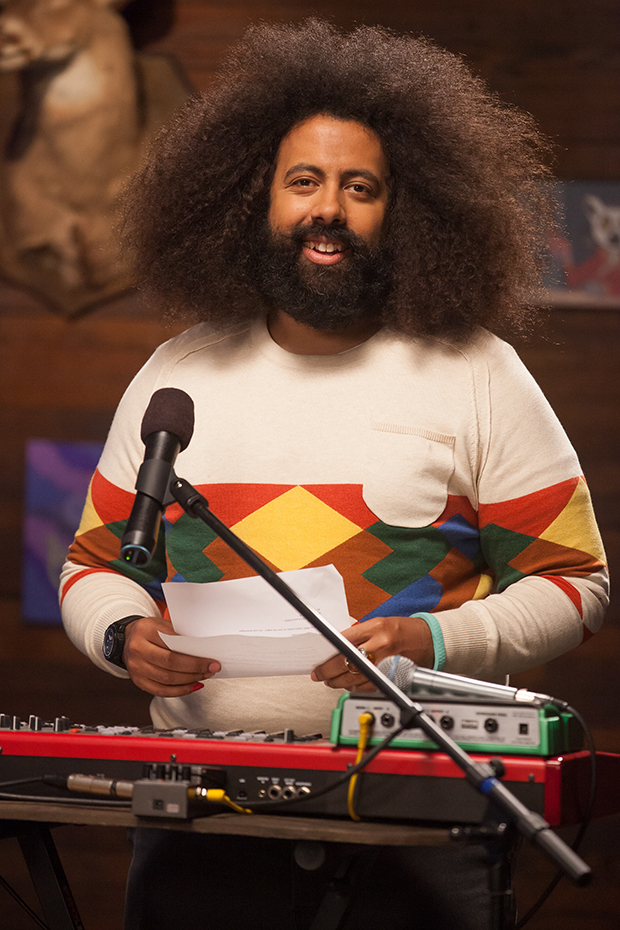 ---
Dec. 23 – Well, this just speaks for itself.
---
Dec. 24 – No need to be angry, birds. You're on an awesome sweater.
---
Dec. 25 – Let's face it: No matter the season or the sweater, Reggie looks great in it.