7 Songs You Should Add to Your Thanksgiving Playlist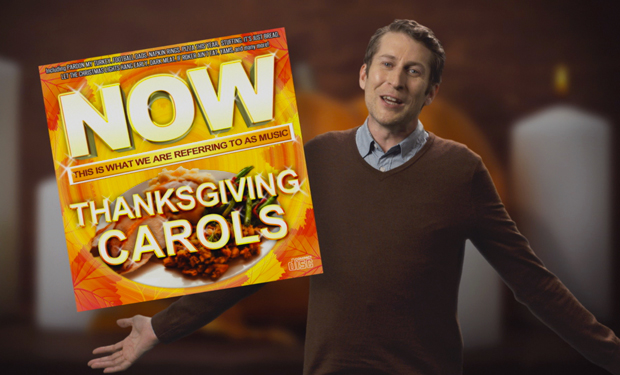 Posted by Cher Martinetti on
Need a soundtrack for your Thanksgiving festivities? We've got you covered! We've put together a list of Thanksgiving tracks sure to inspire you to drink and eat yourself into a drunken, fat stupor. Oh yeah, and be thankful and family and all those things, too.
7. Any track off CBB's Thanksgiving album
An album of holiday fun for everyone! Reggie, Scott, and guest star Amber Tamblyn sing such holiday classics like "Pizza This Year," "Pardon My Turkey," and "Napkin Rings."

video player loading
.
.
.
---
6. Nicole Westbrook – "It's Thanksgiving"
From the producers of Rebecca Black's mega-hit "Friday" comes this Thanksgiving anthem. Yup.

---
5. Adam Sandler – "The Thanksgiving Song"
Remember when Sandler used to come up with hilarious holiday songs? We want that Adam back.

---
4. Linda Belcher's Thanksgiving Song
Warning: this little ditty from Bob's Burgers will be stuck in your head for a long, long time.

3. "Bruce Springsteen" sings on SNL
Sandler does a Springsteen impression like a boss in "Turkey Song."

---
2. All About That Baste
Just in case your life was missing another "All About That Bass" parody (it wasn't), here's one just in time for Turkey Day.

---
1. "Back Home Ballers"
Cameron Diaz and the women at SNL kick it old school and rhyme their asses off about Thanksgiving at home. Word.