Scott Is *Not* a Bird, Okay? Lay Off Him, Dane Cook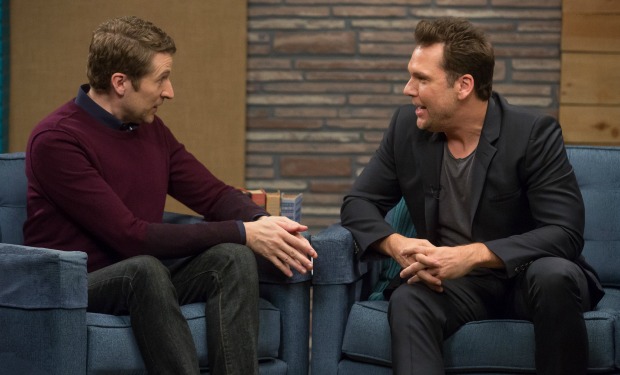 Posted by Melissa Locker on
Dane Cook and Scott Aukerman have a lot in common. They are both successful comedians, their hair is approximately the same color, they wear trousers, and they are both actual human beings. No furry paws, no feathers, no flippers or fins.
If you need confirmation of that fact, check out this clip from a new episode of Comedy Bang! Bang!, which airs this Friday at 11p. Know that scene in The Elephant Man where Joseph Merrick yells, "I am not an animal!"? Keep that in mind as you watch.
And remember: Please don't feed the birds.
video player loading
.
.
.
Want the latest news from Comedy Bang! Bang!? Like them on Facebook and follow them on Twitter@comedybangbang and use the hashtag #cbbtv.
Comedy Bang! Bang! airs on IFC on Fridays at 11p