Reggie Watts Wants You to Work Harder, So Get to It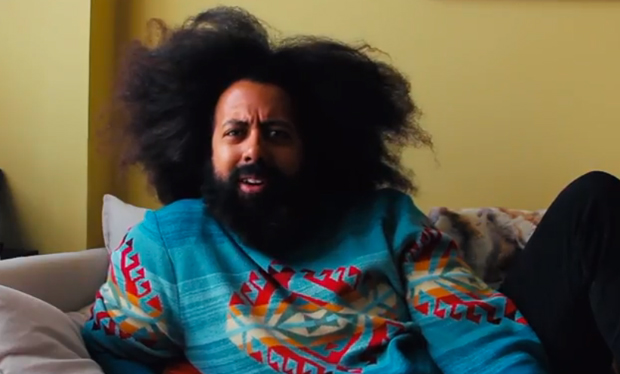 Posted by Melissa Locker on
Reggie Watts is a hard-working man, but despite a busy schedule filled with comedy, music, and music and comedy on the set of Comedy Bang! Bang!, Reggie is ready to work harder and he wants you to, too. It's all part of a new anti-Kickstarter called Work Harder. It's not just an indie crowdfunding platform, it's a way of life. It's disruptive technology based on a simple premise: work harder and don't rely on your friends and family to pay for whatever weird idea you have.
The video comes from Daily Show producer Jena Friedman and is part of a fundraising for Doctors Without Borders Benefit For West Africa Relief. You can donate to the cause here, confident that they already work harder.
Want the latest news from Comedy Bang! Bang!? Like them on Facebook and follow them on Twitter@comedybangbang and use the hashtag #cbbtv.
Comedy Bang! Bang! airs on IFC on Fridays at 11p