Little Orphan Fourvel Has the Saddest Thanksgiving Traditions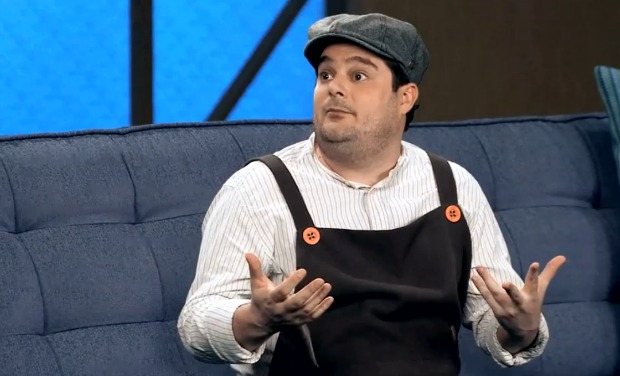 Posted by Melissa Locker on
Little Orphan Fourvel (Bobby Moynihan) stops by the set of Comedy Bang! Bang! again this week, not because he likes Scott all that much (for proof, check out the bleeping), but because he needs a safe space to get warm and tell the tragic tale of his sad Thanksgiving. He's right, no one asks for second helpings of sidewalk slop.
The stabby little feller is in luck, because Amber Tamblyn has a soft spot for sad sacks and just might want to adopt Fourvel as her own little boy.
video player loading
.
.
.
Want the latest news from Comedy Bang! Bang!? Like them on Facebook and follow them on Twitter@comedybangbang and use the hashtag #cbbtv.
Comedy Bang! Bang! airs on IFC on Fridays at 11p.