Kevin Smith Shows Off His Comic Book Expertise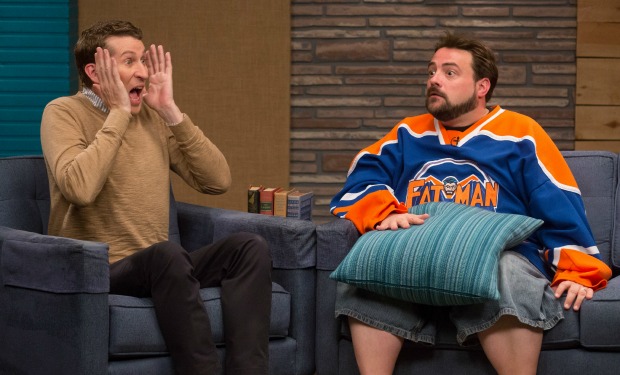 Posted by Melissa Locker on
There are a lot of valuable comic books in the world, like Amazing Fantasy no. 15, which features Spiderman's first-ever appearance, or the debut Batman comic worth $359,000 or All-American Comics no. 16, which introduced the world to the Green Lantern and is valued at close to half a million dollars.
These prices may be a surprise to you, but director Kevin Smith is an expert in the field and he knows what's what when it comes to comic books. But he's never seen a comic book like The Adventures of Scotty Man, featuring a brave talk show host and his pretty pretty pony.
video player loading
.
.
.
Want the latest news from Comedy Bang! Bang!? Like them on Facebook and follow them on Twitter@comedybangbang and use the hashtag #cbbtv.
Comedy Bang! Bang! airs on IFC on Fridays at 11p.