Chris Hardwick Insults Scott and Hijacks the Show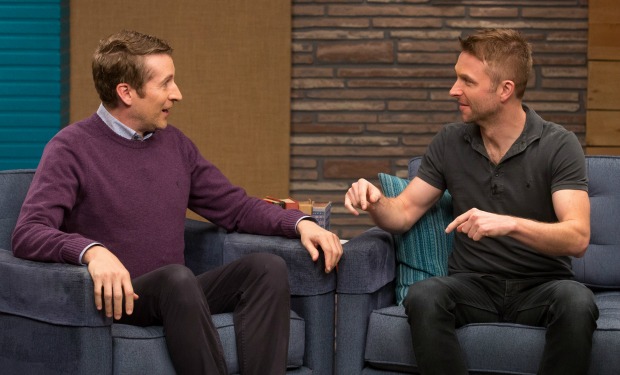 Posted by Melissa Locker on
There's no doubt that Chris Hardwick is one of the hardest working hosts in show business right now. Part of the secret to his success is an uncanny ability to multitask. So it shouldn't be a huge surprise that when he stops by this Friday's new episode of Comedy Bang! Bang! that he needs to do two things at once — be a guest on CBB while playing host to his own show where Scott's the guest. A talk show hasn't been this meta since Kramer set up a talk show in his living room on Seinfeld.
video player loading
.
.
.
Plus, indie rock group Future Islands stops by Comedy Bang! Bang! while their tour bus is being repaired:
video player loading
.
.
.
Want the latest news from Comedy Bang! Bang!? Like them on Facebook and follow them on Twitter@comedybangbang and use the hashtag #cbbtv.
Comedy Bang! Bang! airs on IFC on Fridays at 11p