Wayne Coyne and Reggie Make Some Seriously Spooky Music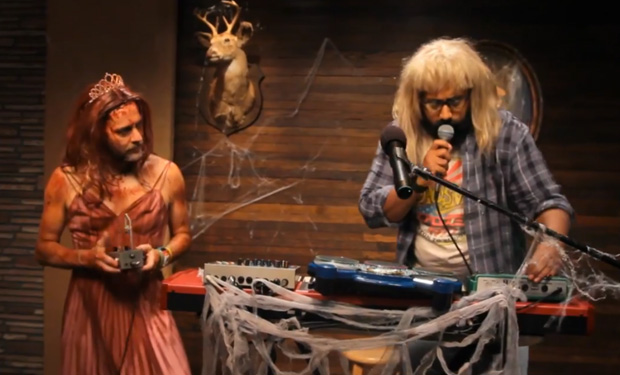 Posted by Melissa Locker on
Flaming Lips frontman Wayne Coyne may be dressed like post-prom Carrie and Reggie Watts may be garbed as Garth, but when the two musicians get together they make some music that is really real.
Coyne stopped by the set of Comedy Bang! Bang! this week and couldn't avoid the siren's call of Reggie Makes Music. After some knob twisting, button pushing, beat looping and whatever it is you do to turn on Coyne's gadget, the duo created some suitably spooky music for Halloween.
There's no question that these two are incredibly talented. The only real mystery is how Reggie fit his hair underneath that Garth wig.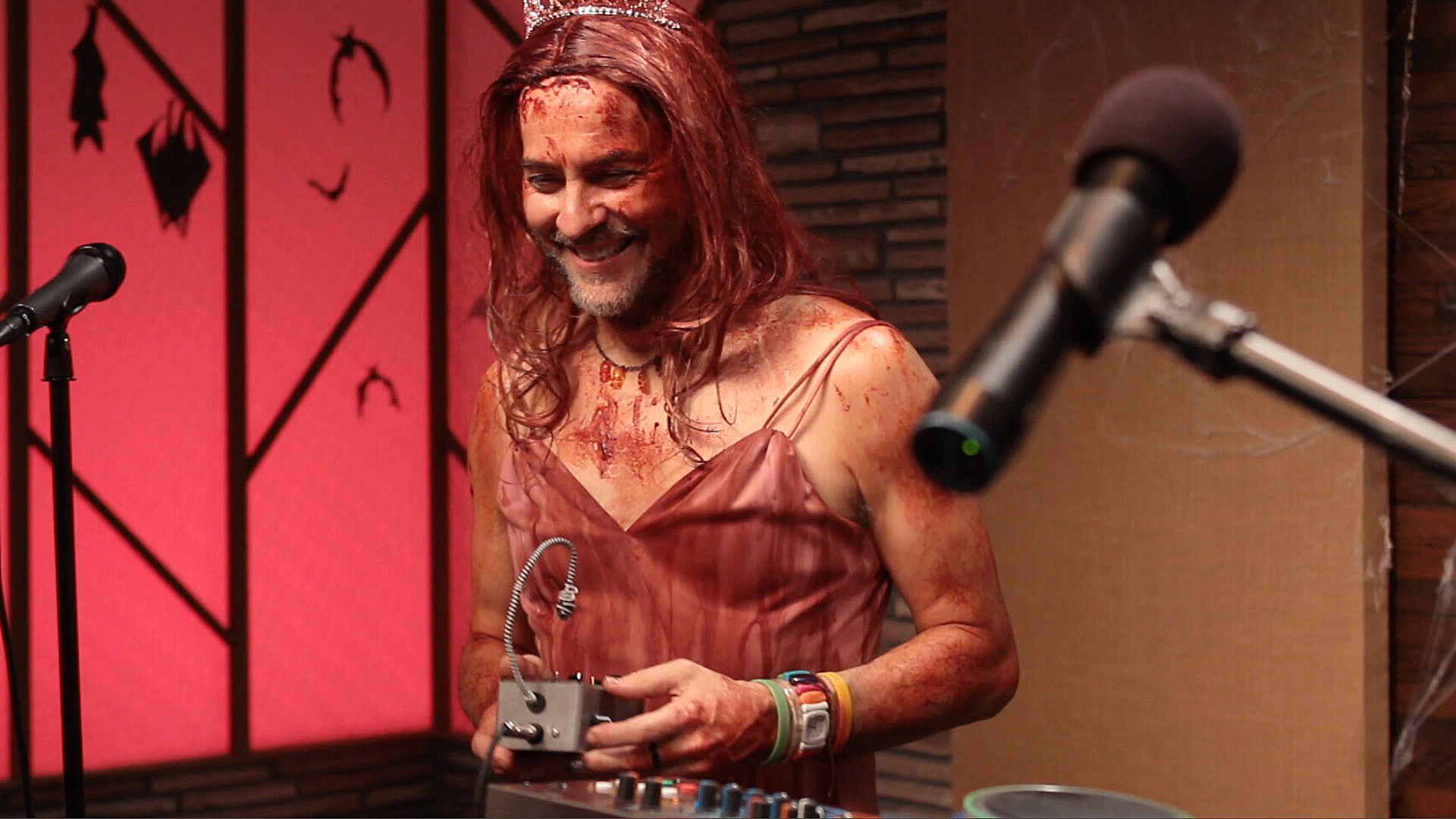 video player loading
.
.
.
Want the latest news from Comedy Bang! Bang!? Like them on Facebook and follow them on Twitter@comedybangbang and use the hashtag #cbbtv.
Comedy Bang! Bang! airs on IFC on Fridays at 11p