The Walking Dead's Steven Yeun Preps for Zombie Apocalypse on Comedy Bang! Bang!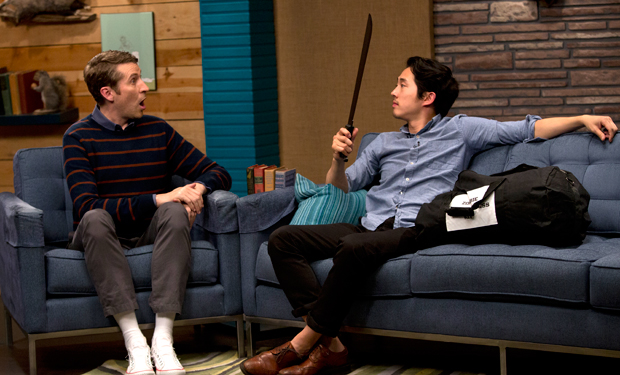 Posted by Melissa Locker on
At this point, it seems pretty clear that a zombie apocalypse is going to happen. So it just makes good, practical sense that Scott Aukerman and Reggie Watts want to get in touch with their inner Boy Scouts and be prepared for the inevitable influx of the walking dead. And who better to prepare them for the zombie apocalypse than The Walking Dead star Steven Yeun?
In a new clip from Comedy Bang! Bang!, Yeun shows Scott and Reggie how to stay safe and be ready for every situation they might face as the undead take over the city streets. His best tip? You can't stop networking just because there's an apocalypse on.
video player loading
.
.
.
Want the latest news from Comedy Bang! Bang!? Like them on Facebook and follow them on Twitter@comedybangbang and use the hashtag #cbbtv.
Comedy Bang! Bang! returns to IFC on Friday, Oct 17 at 11p.