10 Reasons We Want to Be Best Friends with Ellie Kemper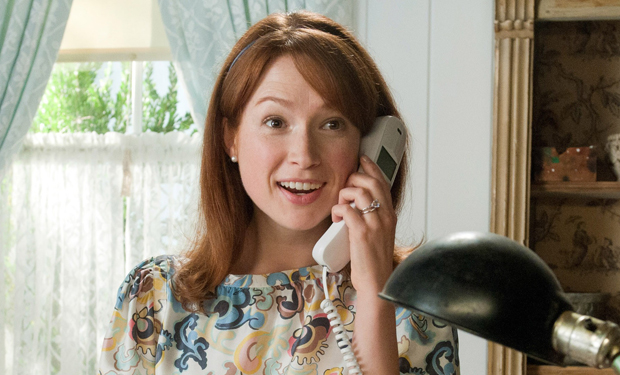 Posted by Cher Martinetti on
Everyone needs a little Ellie Kemper in their lives. She's like a ray of sparkly sunshine that would brighten any day with her upbeat, happy self. Here are 10 reasons we want to give her the other half of a BFF necklace.
10. She seems like she gives really good advice

(Source)
---
9. She's not afraid to show her enthusiasm.

(Source)
---
8. Pretty sure she'd be an awesome dance partner.

(Source)
7. She's sweet, even when she's mad.

(Source)
---
6. She's always down to party.

(Source)
5. We'd have the best time glamping with her.

(Source)
---
4. And she can twerk even when she's sitting down.

(Source)
---
3. Ellie would know just what to say when you're feeling down.

(Source)
---
2. She's an animal lover.

(Source)
---
1. Plus, who doesn't want a friend that's always happy to hear from you?

(Source)
Catch Ellie Kemper on Comedy Bang! Bang! this Friday 11p.

video player loading
.
.
.