Weird Al Talks Mandatory Fun on CBB Podcast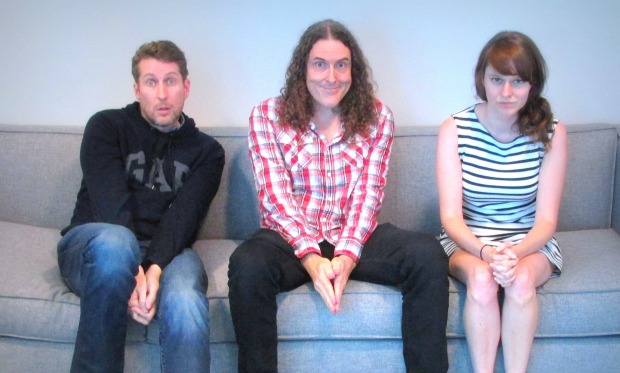 Posted by Melissa Locker on
Way back on season one of Comedy Bang! Bang!, "Weird Al" Yankovic stopped by to sing a song with Tenacious D and watch Reggie give Scott a tasty looking sandwich. Fast forward to the future, which is now, and he is on the Comedy Bang! Bang! podcast to give Scott a taste of his brand new album, Mandatory Fun. He also explains what his process is like when writing a parody song and talks about his #8Videos8Days project, which lead to the release of "Tacky," a.k.a. the song of summer. Plus, Claudia O'Doherty, a newcomer stops by CBB all the way from Australia to talk about her sordid past as a former internet troll and current contest winner.
Listen here, subscribe to the Comedy Bang! Bang! podcast here and pick up Mandatory Fun anywhere fine music is sold:
Want the latest news from Comedy Bang! Bang!? Like them on Facebook and follow them on Twitter@comedybangbang and use the hashtag #cbbtv.