Scott Aukerman Took Over Late Night From Seth Meyers Last Night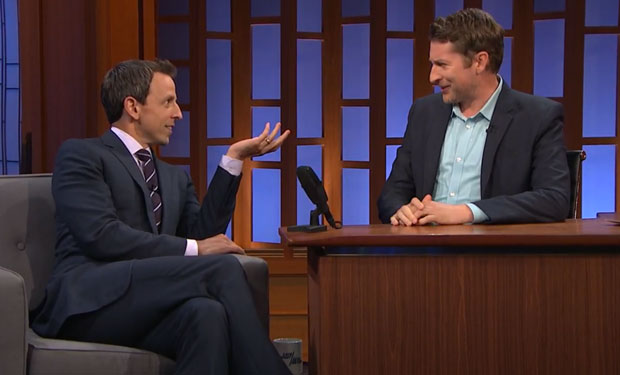 Posted by Melissa Locker on
Last night, Late Night with Seth Meyers got a brand new host — Scott Aukerman! The Comedy Bang! Bang! star put all his well-honed hosting skills to the test by slipping behind the desk of Late Night while Seth was otherwise occupied. The two talk show hosts chatted about everything from Comedy Bang! Bang's evolution from podcast to IFC show to what it was like directing President Obama and Zach Galifianakis in the Between Two Ferns episode from earlier this year. (You can also read our interview with him on that subject here).
Here's Part 1, with Scott in charge:
Here's Part 2, where Seth managed to wrestle Scott back to the "right" side of the Late Night desk:
Want the latest news from Comedy Bang! Bang!? Like them on Facebook and follow them on Twitter@comedybangbang and use the hashtag #cbbtv.