Spoiler Alert: Alison Brie Talks Mad Men on CBB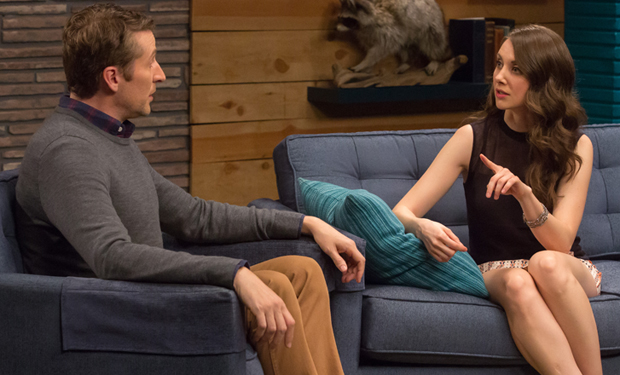 Posted by Melissa Locker on
Mad Men star Alison Brie is stopping by Comedy Bang! Bang! this week and Scott can't wait to press her for all the dirt on the show's upcoming final season. What happens to Don Draper? Did he finally catch a taxi? Does Peggy ever recover from Ginsberg's present to her? Will Pete ever shave his sideburns? Scott has questions and Alison has answers straight from the set.
There's just one small problem with Scott's plan to force Alison to dish on all the juicy details about Mad Men. Watch now and tune in to Comedy Bang! Bang! on Thursday at 10:30p to find out if she spills the beans on Don, Peggy, Roger and Pete:
video player loading
.
.
.
Want the latest news from Comedy Bang! Bang!? Like them on Facebook and follow them on Twitter@comedybangbang and use the hashtag #cbbtv.
Comedy Bang! Bang! airs on IFC on Thursdays at 10:30p