Zach Galifianakis' 10 Greatest Talk Show Moments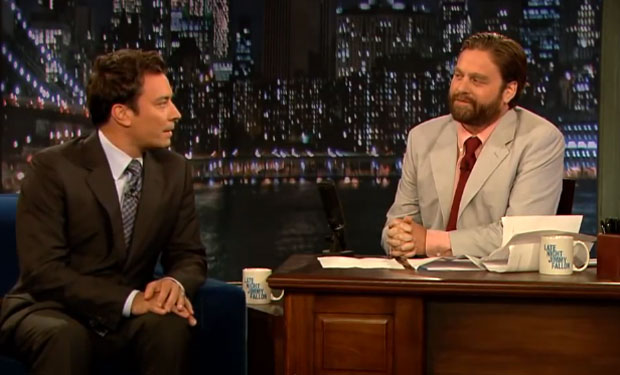 Posted by Cher Martinetti on
Zach Galifianakis is the Greek God of Comedy. But don't take our word for it, mainly because we don't really know anything about Greek mythology. What we do know is Zach is one insane and funny dude. Some of our favorite Zach moments are when he gets weird on either side of a talk show desk. Here are 10 of Zach's best talk show appearances:
10. Zach and Jimmy Fallon Switch Places
Zach goes on Jimmy Fallon to interview Jimmy as Zach while Zach is Jimmy. You got all that?

---
9. #TBT- His First Ever Talk Show Appearance on Late Night With David Letterman
Who's the boss? Zach is.

---
8. Zach as Santa on Comedy Bang! Bang!
Santa's real. And really weird.

video player loading
.
.
.
---
7. True Facts of Truth on Jimmy Fallon
Every single thing that Jimmy Fallon and Zach's floating heads are saying is true. Also, so is the fact that Jimmy and Zach's floating heads gave us nightmares.

---
6. Zach Promotes Kids Say the Darned Funniest Things on Jimmy Kimmel Live
Working with kids isn't easy. Especially if you hate kids.