Do Funny Men Actually Exist? Watch Lizzy Caplan's Answer on CBB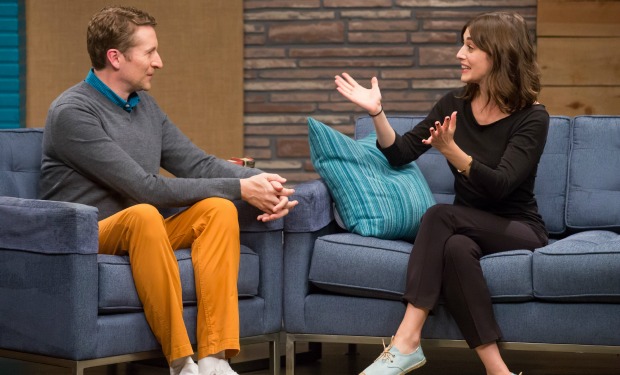 Posted by Melissa Locker on
Ladies of comedy, slow your roll and give men a shot at cracking some of the jokes. While Scott has never actually met a funny man — which Reggie blames on the fact that they're just born that way — guest star Lizzy Caplan rushes to the defense of funny guys. And she has her "Masters of Sex," so she knows things about gender. In her professional opinion, she thinks that discrimination against men in comedy is unfair, although she does admit that there just might be an anatomical reason for the problem. The jokes are up here, people!
Watch now and then tune in to Comedy Bang! Bang! on Thursday at 10:30p to see if any men manage to be funny:
video player loading
.
.
.
Want the latest news from Comedy Bang! Bang!? Like them on Facebook and follow them on Twitter@comedybangbang and use the hashtag #cbbtv.
Comedy Bang! Bang! airs on IFC on Thursdays at 10:30 p