You Won't Believe What Tony Hawk's Stunt Double Can Do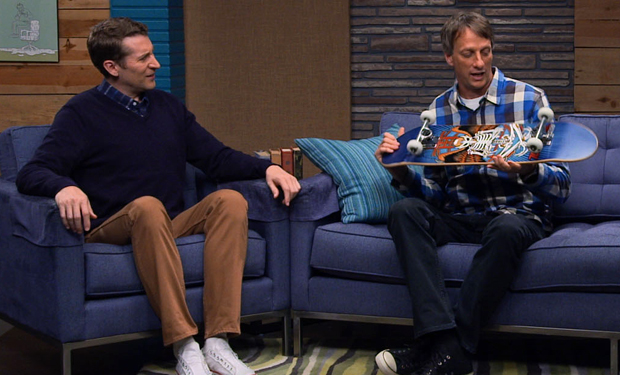 Posted by Melissa Locker on
Tony Hawk is the most famous pro skater in the country. He can ollie, backflip, McTwist, mongo foot and nosegrind in a goofy foot stance with the best of them. But just because he can do every trick in the book — and invent new ones to boot — doesn't mean that he knows how to do everything when he's not on a skateboard. But no one ever need to know that, because Tony Hawk is basically the Tony Hawk of secretly using a professional stunt double.
Scott gets the whole scoop on the next episode of Comedy Bang! Bang!, which airs this Thursday at 10:30p:
video player loading
.
.
.
Want the latest news from Comedy Bang! Bang!? Like them on Facebook and follow them on Twitter@comedybangbang and use the hashtag #cbbtv.
Comedy Bang! Bang! airs on IFC on Thursdays at 10:30p