CBB Podcast: It's Not Delivery, It's DiGiorno Jingles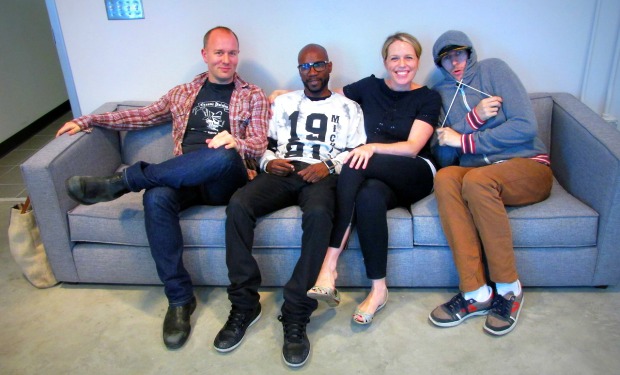 Posted by Melissa Locker on
When you're getting real hungry and you need some pizza, put on the Comedy Bang! Bang! podcast instead. This week's episode features two first time guests: Ian Edwards and number one corporate rock comedian Bernie Fretts (a.k.a. Brendon Small). They're jamming, but a true jam sesh requires Marissa Wompler (a.k.a. Jessica St. Clair) who womps up the jamz If that's not enough, Bernie delivers a memorable demonstration of his R-Rated Hypnotism act that is sure to not disappoint!
Put on your best licky face and listen to some highlights below and subscribe to the Comedy Bang! Bang! podcast here.
Scott, Ian and Brendon introduce the Bernie Fretts Show:
It's not delivery, it's not DiGiorno, it's Scott Aukerman, Ian Edwards, Brendon Small and Jessica St. Clair:
Want the latest news from Comedy Bang! Bang!? Like them on Facebook and follow them on Twitter@comedybangbang and use the hashtag #cbbtv.
Comedy Bang! Bang! airs on IFC on Thursdays at 10:30 p