This Week: Maron Hits the Road, Tony Hawk Skates Over to CBB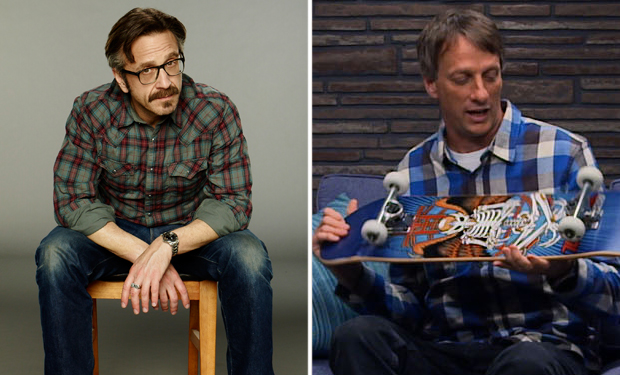 Posted by Melissa Locker on
Marc is dreading an upcoming road trip on Maron and not even the appearance of comedian Tig Notaro as a hotel desk clerk can help alleviate his concerns.
On Comedy Bang! Bang!, Scott and Reggie get a new boss who is stubborn, rude and only 7 years old. Kids these days! Then pro skater Tony Hawk gives a couple of crew members some good advice, while everyone else waits for superstar Will Smith to arrive. Meanwhile, a personal tragedy in Scott's life threatens to derail the show Ben Schwartz and Matt Walsh guest star.
Want the latest news on Maron? Like the show on Facebook and follow us on Twitter@MaronIFC For the latest on Comedy Bang! Bang!, like them on Facebook and follow them on Twitter@comedybangbang and use the hashtag #cbbtv.
Maron airs on IFC on Thursdays at 10p followed by Comedy Bang! Bang! at 10:30 p