10 Nick Offerman Quotes That Will Change Your Life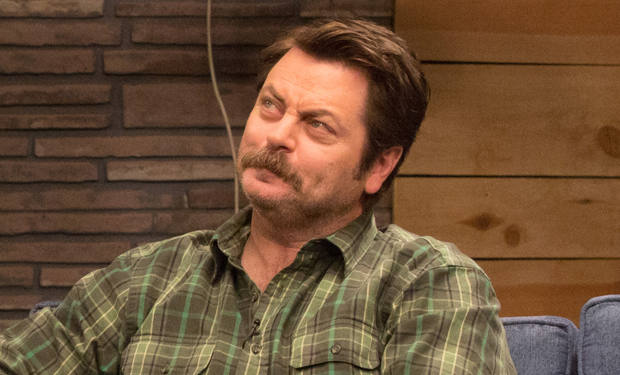 Posted by Cher Martinetti on
There is no finer example of manhood and overall "gentlemanliness" than Nick Offerman. If there's two things we can expect from Nick (and his alter ego Ron Swanson) it's his always sage advice and that he has flecks of beef in his mustache. We can all take a page out of Nick's book (he literally wrote a book) on how to be upstanding members of society. Here are 10 Offerman quotes that will change all of our lives for the better.
10. "No matter how you decide to spend a little more time on your gestures of giving, the point is just quite simply that you do."
Selflessness may not always be glamorous, but it's always worth it.

(Source)
---
8. "Men and women alike, if you think that altering the tip of your nose with surgery will make you happier, I would suggest you alter something much more malleable than your flesh, like your priorities, or your friends."
Love yourself just like this guy right here. Makes life much more enjoyable that way.

(Source)
---
8. "I'm opposed to a lot of the time that we as a civilization have come to spend looking at screens. For my money, life is much delicious damn near everyplace but inside that screen."
He has a point. Real life > virtual life.

(Source)
---
7. "The world is split into two halves: the bacon, and the bacon eaters."
That's like a metaphor for life, man! Mind = blown.

---
6. "Give a man a fish and you feed him for a day. Don't teach a man to fish and you feed yourself. He's a grown man, fishing's not that hard."
We think he means a little effort goes a long way. Or something.