"I Weigh Good, Bro" and Other Highlights of Scott Aukerman's Reddit AMA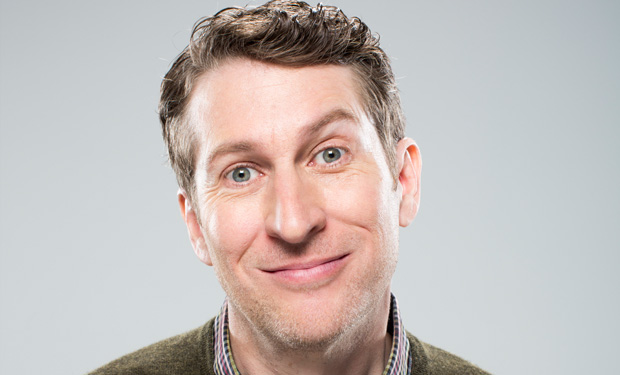 Posted by Melissa Locker on
Scott Aukerman took over Reddit yesterday for a good old fashioned round of Would You Rather Ask Me Anything. The citizens of Reddit asked him everything about Comedy Bang! Bang! from dream guests to whether certain podcast regulars will ever make their way to the TV show and, of course, a few rounds of Would You Rather. And you know that any AMA session that starts like this:
Reddit: How you weigh?

Scott Aukerman: I weigh good, bro.
Is definitely going to be a winner.
Here are some of the other highlights, but it's definitely worth taking a moment to read the whole thing here:
My girlfriend won't stop talking during the "Would You Rather" theme music, what do I do?

I'm not going to say you should break up with her, but I don't think she's really marriage material.
If Reggie Watts were to pull a power play and take over your role as host on Comedy Bang Bang, how do you think he would betray you?

With a kiss, like Judas!
What's the Comedy Bang Bang weather report for today?

Lil gloomy!
Were you happy with how the Obama Between Two Ferns episode turned out? Do you feel any of the criticism was warranted?

I was happy with it, and I never care about criticism as long as I'm happy with something! It's when you're not happy with something that it stings a little.
Hi Scott! I truly admire all the work you've done with the Earwolf Podcast Network. In your wildest dreams, who do you most want to host their own podcast on the Earwolf Podcast Network?

Thanks! Steve Martin, Chris Rock, David Letterman!
Is there a joke you thought of a kid that you still think is funny?

When i was in the doctor's office as a kid, maybe ten years old, he had paintings of zebras up all over the place. One was getting on a boat. To make my mother laugh, I started coming up with riddles based on zebras. I eventually started doing jokes like "Why did the zebra get onto the boat? Because he wanted to!" That's when I discovered anti-comedy.
Will Tom Leykis or Jessie Ventura make a future appearance on your television program?

One of these two is on this season.
Will Wompler ever be on the TV show, or are the prosthetics too onerous?

Jess and I have been trying to figure it out.. i think it might be too difficult to do a visual representation of Wompler. In a case like that, I'll usually try to figure out something else for that performer to do (like Tom Lennon – we briefly did Lil Gary, but I think he had more fun as the Phantom). We do the Calvins Twins this year, and our one regret is that we couldn't make them four-foot-tall jockeys.
Maybe it's just me, but for me, Lauren Lapkus seems to be getting funnier every appearance. Will we be seeing Traci Rearden this season?

We won't be seeing Traci, since she's a 17 year old girl (and Lauren is not!). But LL will be on CBB TV playing someone different she's created.
How do you feel doing a podcast with a COWARD who doesn't have the balls to ask the subject of the podcast onto the show despite running into him every other day?

It's ridiculous – how many times does he have to have the opportunity to talk to Bonos before he talks to Bonos?
t-shirts or college girls??? You can only pick one

I CAN'T, YOU SONOFABITCH!!
Want the latest news from Comedy Bang! Bang!? Like them on Facebook and follow them on Twitter@comedybangbang and use the hashtag #cbbtv.
Comedy Bang! Bang! returns to IFC on Thursday, May 8 at 10:30p.