Watch Jenna Fischer on the British Version of Comedy Bang! Bang!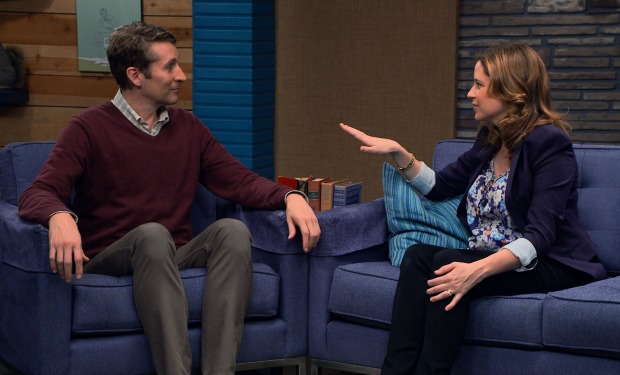 Posted by Melissa Locker on
While you are undoubtedly a big fan of Comedy Bang! Bang! and able to name each guest in order of height (Little Orphan Fourvel being the smallest, of course), here's a little known fact: The show you are used to watching is actually just the American version of the popular British Comedy Bang! Bang!.
Never one to show up to a talk show empty-handed, The Office star Jenna Fischer shares this tidbit with Scott in the form of a clip. Let's do what Donkey Kong would do when he sees a barrel and roll it:
video player loading
.
.
.
Want the latest news from Comedy Bang! Bang!? Like them on Facebook and follow them on Twitter@comedybangbang and use the hashtag #cbbtv.
Comedy Bang! Bang! airs on IFC on Thursdays at 10:30p.