CBB Podcast: A Very Strange Visitor Stops By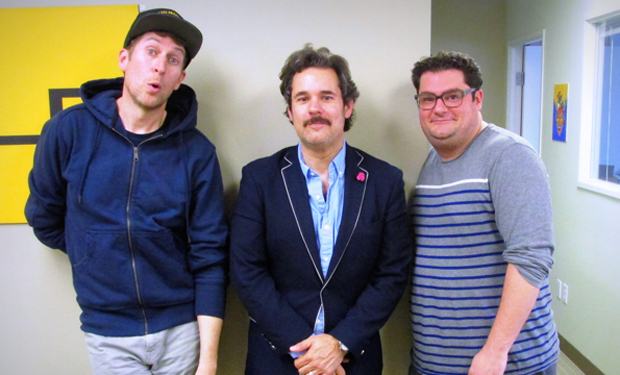 Posted by Melissa Locker on
Sir Andrew Lloyd Webber (Paul F. Tompkins) returns to the Comedy Bang! Bang! podcast this week, but his visit with old friends is interrupted by an encounter with an even older one. Could the 90-year-old gentleman complete with a full white beard who goes by the name of Fourvel be the same stabby lil' orphan boy from the past? Listen below to find out:
Clip 1 – Fourvel or Forville
Clip 2 – Strange Visitor
Head here to listen to the full episode.
Watch Little Orphan Fourvel (SNL's Bobby Moynihan) get all kinds of stabby on an episode of Comedy Bang! Bang!:
Want the latest news from Comedy Bang! Bang!? Like them on Facebook and follow them on Twitter@comedybangbang and use the hashtag #cbbtv.
Comedy Bang! Bang! airs on IFC on Thursdays at 10:30 p