Aimee Mann Is Live Tweeting Comedy Bang! Bang! Tonight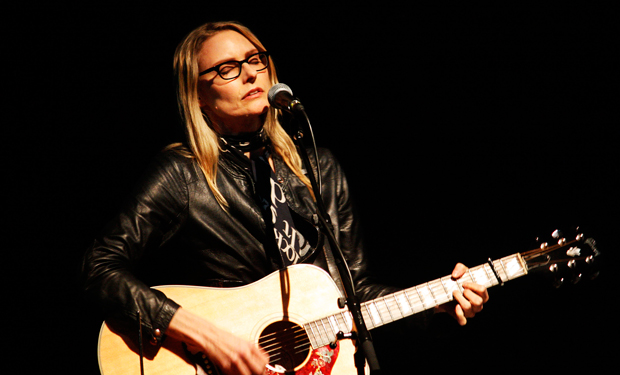 Posted by Melissa Locker on
Tonight, Aimee Mann is cheating on Portlandia with Comedy Bang! Bang! and she is going to be tweeting about it all night long.
Can't blame her either, because while Aimee was stuck being a micro-managed house cleaner on Portlandia (did she ever get that last spot on the stove?), on CBB she plays a big time television executive with a very difficult decision to make. She'll be tweeting about her promotion during the show tonight when Portlandia's own Fred Armisen guest stars and you can follow along on Twitter @comedybangbang. The fun starts at 10:30p, the Sarah McLachlan shout-outs start at 11. Maybe.
Want the latest news from Comedy Bang! Bang!? Like them on Facebook and follow them on Twitter@comedybangbang and use the hashtag #cbbtv.
Comedy Bang! Bang! airs on IFC on Thursdays at 10:30 p