Hear Reggie Watts' Guest Verse on Mosco Rosco's New Track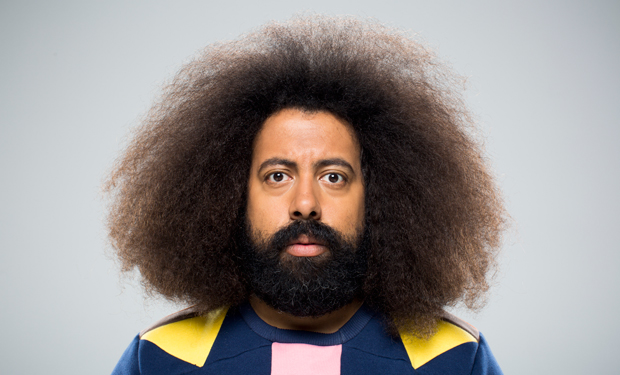 Posted by Melissa Locker on
Reggie Watts is a busy man. So how did the Comedy Bang! Bang! one-man house band and sidekick extraordinaire have time to record a track with up-and-coming band Mosco Rosco? According to the band's interview over at Esquire, we have pure chance and a bit of carrot cake to thank for the new addition to our iPods:
"Reggie fell into our lives when he came over to our band house with friends. Then we ended up stumbling into a Lionel Richie concert with him at SXSW. A few months later he came to a show, helped us load out, and brought us some carrot cake. Having his freedom and personality on this song just fit right in."
Take a listen and then if you want more more more Reggie you can always check out our web series, Reggie Makes Music.:
Want the latest news from Comedy Bang! Bang!? Like them on Facebook and follow them on Twitter@comedybangbang and use the hashtag #cbbtv.
Comedy Bang! Bang! returns to IFC on Thursday, May 8 at 10:30 p.m. ET