CBB Podcast: What Happens When You Soak Bread in Red Bull?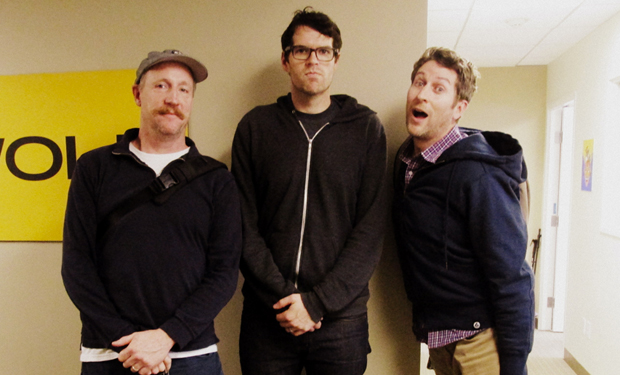 Posted by Melissa Locker on
The Comedy Bang! Bang! podcast heads to Washington D.C. this week to talk Matt Walsh and first timer Tim Simons, the stars of Veep.
Drop your lunch in the trash and forget your favorite delivery spot's phone number, because not only do the actors define political terms, describe the accents from their hometowns, and reveal some behind-the-scenes details about Veep, but they also offer an exclusive recipe:
1. Pick any bread.
2. Soak the bread in Red Bull.
3. Freeze it.
4. Spread whatever you want on it.
5. Wash it down with Red Bull, because Red Bull is good with a sandwich.
If that's not nearly enough Comedy Bang! Bang! for you, listen to the rest of the podcast below, bro, and stay up to date on all possible lunch options by subscribing to Comedy Bang! Bang! on iTunes.
Clip: Scott Aukerman, Matt Walsh, Tim Simons – Name a Bread Bro
Clip: Scott Aukerman, Matt Walsh, Tim Simons – Chicago Language
Listen here, bro:
Want the latest news from Comedy Bang! Bang!? Like them on Facebook and follow them on Twitter@comedybangbang and use the hashtag #cbbtv.
Comedy Bang! Bang! returns to IFC on Thursday, May 8 at 10:30 p.m. ET