Get More Comedy Bang! Bang! During Funny or Die's Comedy Month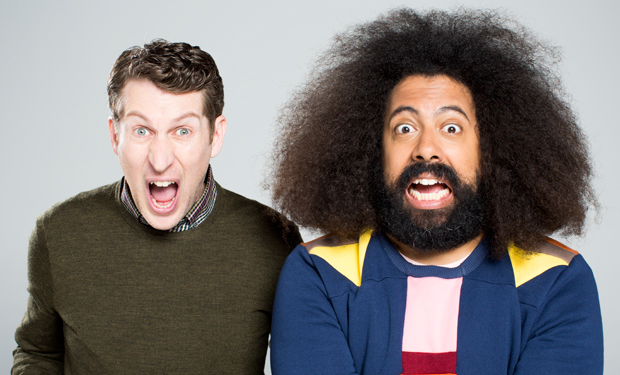 Posted by Melissa Locker on
It's a sad truth that we could probably all stand to workout more. But this week Funny or Die and Soundcloud are making it easy to incorporate more exercise into your daily routine with Comedy Month on Soundcloud. After all, laughter is the best medicine and a good belly laugh is definitely good for the abs.
So get a workout at your desk while you listen to comedy classics from George Carlin, the best moments from Reggie Watts and Comedy Bang! Bang! and discover soon-to-be favorites like Hari Kondobalu and Joe Mande. They are all available for free streaming on SoundCloud.
To get you started, here's Reggie Watts discussing "Gopher Cheeks":
And an old favorite episode of Comedy Bang! Bang! with SNL's Taran Killam and Paul Brittain:
Want the latest news from Comedy Bang! Bang!? Like them on Facebook and follow them on Twitter@comedybangbang and use the hashtag #cbbtv.
Comedy Bang! Bang! returns to IFC on Thursday, May 8 at 10:30 p.m. ET