Scott Aukerman Talks Getting President Obama on Between Two Ferns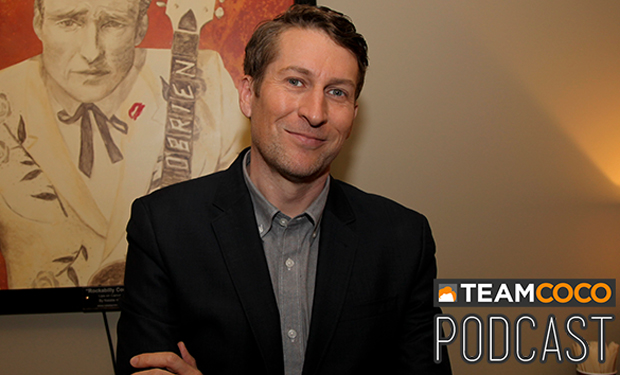 Posted by Cher Martinetti on
What's it like directing the leader of the free world for a web series? Scott Aukerman gives a behind-the-scenes rundown of the already-legendary Between Two Ferns episode on the Team Coco Podcast. To his shock, not only did the episode actually happen, but President Obama was all in, dishing it as well as he got it from Zack Galifianakis. Aukerman explains how the success of the episode, which hit 12 million views in it's first 24 hours, pretty much dictates that every future president or presidential hopeful will have to do Between Two Ferns or look bad.
Scott Aukerman: I would love both candidates, whoever they turn out to be, to have to make this a stop along the campaign trail. Sit down and do our dumb internet show.
Catch the full podcast here, where he also talks about the upcoming third season of Comedy, Bang Bang!
Read more:
– 10 Cruelest Insults on Between Two Ferns
– Justin Bieber Gets Whipped by Zach Galifianakis