Hear Patton Oswalt and Scott Aukerman Talk "Reverse April Fools"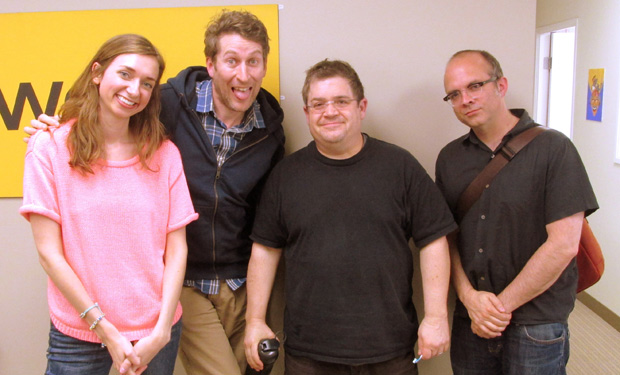 Posted by Melissa Locker on
This week on Comedy Bang! Bang! Scott Aukerman and co-host Traci Rearden welcomed back Patton Oswalt. The comedian answered questions about his hilarious new special Tragedy Plus Comedy Equals Time (such as exactly how many guns should a person own) and discussed a new national holiday, "Reverse April Fools." Plus a new visitor from a planet far, far away by the name of Qthor drops by to get some tips on living on Earth.
Listen below and subscribe to Comedy Bang! Bang! podcast on iTunes.
Comedy Bang! Bang! returns to IFC for a third season on Thurs, May 8 at 10:30pm EST.