CBB GIF Recap: Starring Scott's Daughter and Jason Schwartzman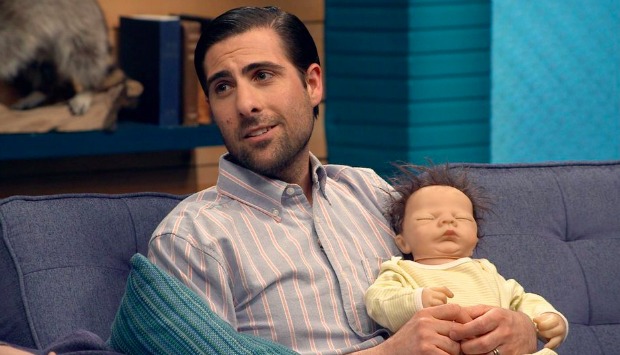 Posted by Melissa Locker on

1. Welp, we need new pants.

2. Don't think he wants to drink that, Scott.

3. This is why you only celebrate take your daughter to work day once a year.

4. If Jason Schwartzman gets any better at drumming Beatles' songs we're going to have to pay royalties.

5. The Sklar Brothers sure know some smooth moves. Like father, like adopted full-grown twin sons, right Reggie?
Watch this episode of Comedy Bang! Bang! on IFC.com.
Want the latest news from Comedy Bang! Bang!? Like them on Facebook and follow them on Twitter@comedybangbang and use the hashtag #cbbtv.
Comedy Bang! Bang! airs on IFC on Fridays at 10/9c