Happy Friday: Watch Rainn Wilson's CBB Episode Now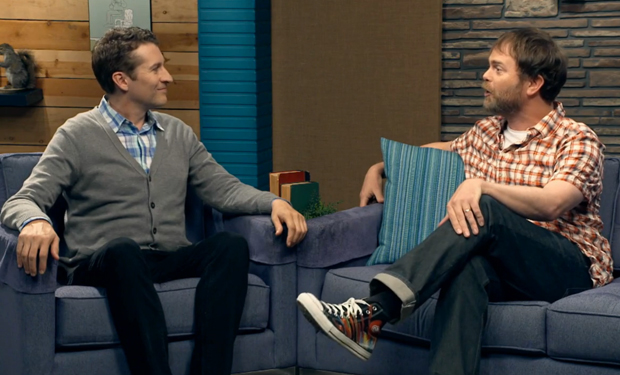 Posted by Melissa Locker on
Text your friends, email your mom, let everyone in your social network know that your weekend plans are set. Forget brunch and feast your eyes on The Stream Room where you can watch Rainn Wilson on Comedy Bang! Bang!. Plus we're serving up an episode of The Birthday Boys and two episodes of The Whitest Kids U'Know.
So don't walk to The Stream Room:
Want the latest news from Comedy Bang! Bang!? Like them on Facebook and follow them on Twitter@comedybangbang and use the hashtag #cbbtv.
Comedy Bang! Bang! airs on IFC on Fridays at 10/9c