CBB GIF Recap: Scott Has the Worst Day Ever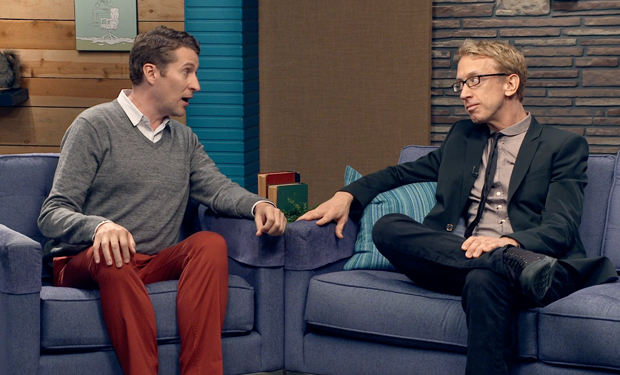 Posted by Melissa Locker on

1. Hey Scott, are you remaking Titanic?

2. That's what happens when you hit the "snooze" button…

3. You can never have too much Scott …until now.

4. Don't make Andy Dick mad, you wouldn't like him when he's mad.

5. Got something on your face, Scott.
Watch this episode of Comedy Bang! Bang! on IFC.com.
Watch a clip from the episode below:

Want the latest news from Comedy Bang! Bang!? Like them on Facebook and follow them on Twitter@comedybangbang and use the hashtag #cbbtv.
Comedy Bang! Bang! airs on IFC on Fridays at 10/9c