Clark Gregg is Determined to Find Scott's Secret Power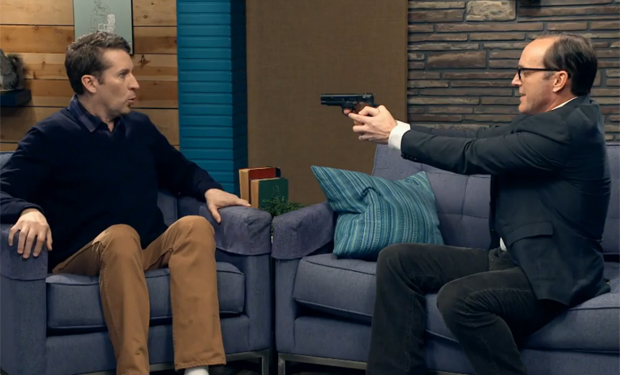 Posted by Melissa Locker on
As Agent Phil Coulson in Iron Man, The Avengers and Agents of S.H.I.E.L.D, Clark Gregg is used to going to extremes to unearth the superpowers of mutants, immortal gods from other realms and eccentric billionaires. When he stops by Comedy Bang! Bang!, he decides to use the skills he's honed on the set of some Marvel's finest superhero films on Scott, because clearly Scott has superpowers, right?
Watch this now and then tune in on Friday at 10/9c to see what happens next:
Want the latest news from Comedy Bang! Bang!? Like them on Facebook and follow them on Twitter@comedybangbang and use the hashtag #cbbtv.
Comedy Bang! Bang! airs on IFC on Fridays at 10/9c