Ever Wonder What Reggie's Hair Feels Like?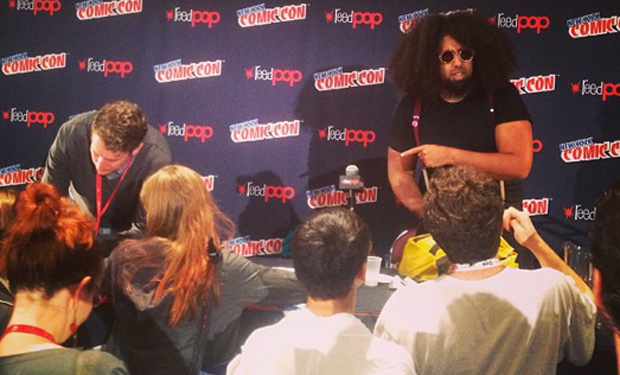 Posted by FIX Staff on
By Brian C. Miller
Two things typically come to mind when one lays eyes on Comedy Bang! Bang!'s master of music, Reggie Watts. How do those noises come out of his mouth? And two, what does that miraculous hair feel like? A fan at New York Comic Con this past weekend finally got to found out. Watch the Vine below.