5 Reggie Watts Videos to Brighten Your Monday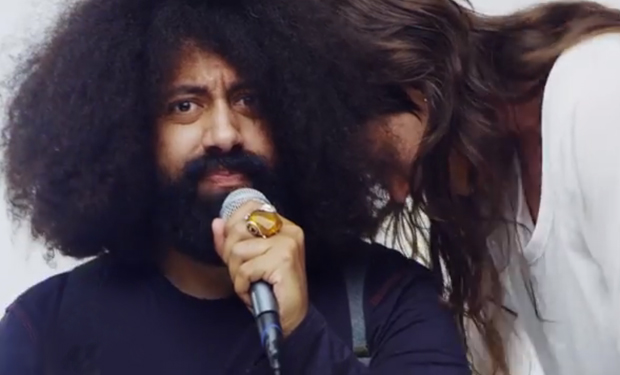 Posted by Melissa Locker on
Kick the work week into overdrive, not with paper-pushing and email juggling (oh, the horror), but with some desk-rocking tunes courtesy of Comedy Bang! Bang!'s one-man band Reggie Watts. Better put up a Post It Note to remind your co-workers that if the cubicle's arockin' don't come aknockin' – because when you click play on any of theses songs, you'll be having a lone wolf dance party at your desk.
1. Sects
---
2. F*ck Sh*t Stack
Reggie Watts – "Fuck Shit Stack" from Benjamin Dickinson on Vimeo.
---
3. Reg Rolled
---
4. Wax and Wane
---
5. If You're F*cking, You're F*cking
Want the latest news from Comedy Bang! Bang!? Like them on Facebook and follow them on Twitter@comedybangbang and use the hashtag #cbbtv.