CBB GIF Recap: PF Tompkins Dreamed a Musical Dream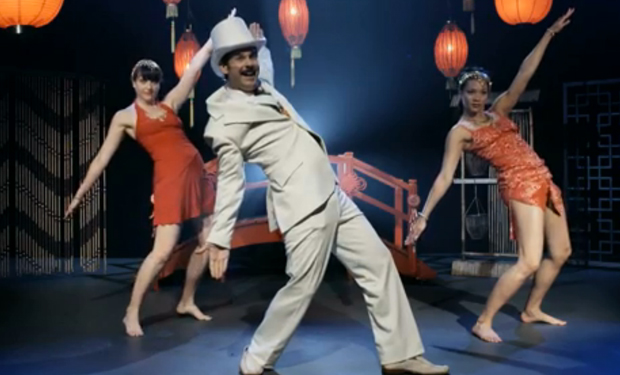 Posted by Melissa Locker on

1. A musical episode of Comedy Bang! Bang!? Who's idea is that? Oh right: Andrew Lloyd Webber (Paul F. Tompkins).

3. Scott may have regretted the decision.

4. Even Reggie may have had some doubts.

5. Although he got over them quickly.

6. In the end Andrew Lloyd Webber nailed it.
And Casey Wilson brought snacks:
Want the latest news from Comedy Bang! Bang!? Like them on Facebook and follow them on Twitter@comedybangbang and use the hashtag #cbbtv.
Comedy Bang! Bang! airs on IFC on Fridays at 10/9c