Casey Wilson Gets Kidnapped by The Phantom of CBB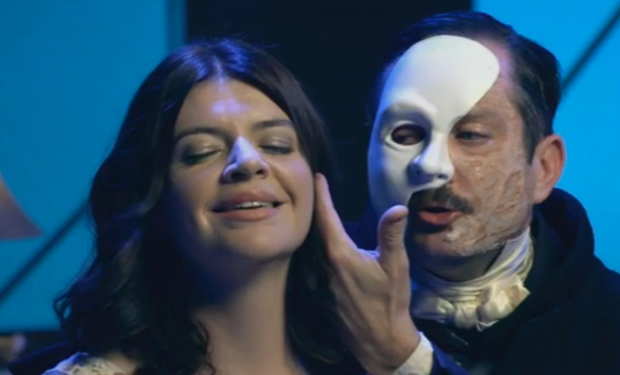 Posted by Melissa Locker on
Did you know that the Comedy Bang! Bang! set is haunted? As you practice saying "GHO-O–O-S-TT?!" in your best Scooby Doo voice, check out this clip from the show's first ever musical episode. Watch as the masked Phantom of Comedy Bang! Bang! (Thomas Lennon) swoops in to poach guest star Casey Wilson (Happy Endings) right before host Scott Aukerman's eyes.
video player loading
.
.
.
Want the latest news from Comedy Bang! Bang!? Like them on Facebook and follow them on Twitter@comedybangbang and use the hashtag #cbbtv.
Comedy Bang! Bang! airs on IFC on Fridays at 10/9c