Smile! Sarah Silverman Sings About Her Butt Camera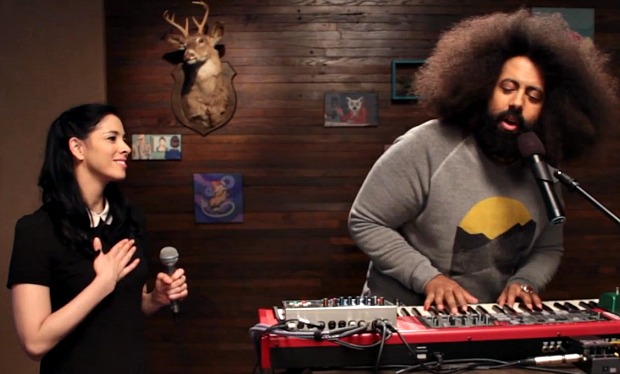 Posted by Melissa Locker on
We know that Sarah Silverman can put Miley Cyrus to shame with her dance moves. But Sarah is more than just a pretty dancer. In fact, she is a triple threat of comedy, dance moves and singing. In the latest installment of Reggie Makes Music, Sarah picks up the mic while Reggie Watts drops the beat for a heart-warming duet about love, friendship, Law & Order and the camera in Sarah's butt.
Watch now and tune in to Comedy Bang! Bang! on Friday at 10/9c for more Sarah Silverman:
Want the latest news from Comedy Bang! Bang!? Like them on Facebook and follow them on Twitter@comedybangbang and use the hashtag #cbbtv.
Comedy Bang! Bang! airs on IFC on Fridays at 10/9c