Watch Reggie Watts Talk Time Travel for Modern Comedian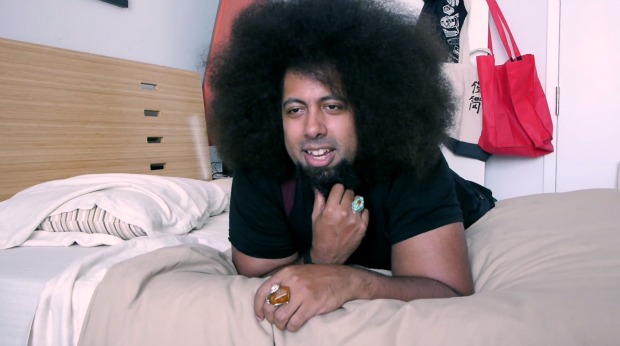 Posted by Melissa Locker on
While we think Reggie Watts is out of this world, as it turns out, Comedy Bang! Bang!'s one-man band wouldn't mind being out of this world and into a different time altogether. In a profile of the comedian and musician for Modern Comedian, Reggie talks about his desire to travel back in time. The short film mixes interviews with Reggie along with clips of his live shows where he sings about time travel while eliciting laughs from the audience. While Reggie (and Fred and Carrie) may be dreaming of the 1890s, we're pretty excited to have Reggie here on Comedy Bang! Bang!.
If it seems like everyone is talking about time travel lately, you're right, but you don't need to go back in time to watch Anna Kendrick talk about time travel with Scott Aukerman on Comedy Bang! Bang!, instead just watch now by clicking here and then tune in on Friday at 10/9c.
Watch Reggie on Modern Comedian now:
Want the latest news from Comedy Bang! Bang!? Like them on Facebook and follow them on Twitter@comedybangbang and use the hashtag #cbbtv.
Comedy Bang! Bang! airs on IFC on Fridays at 10/9c