Watch Anna Kendrick Time Travel on Comedy Bang! Bang! This Friday at 10/9c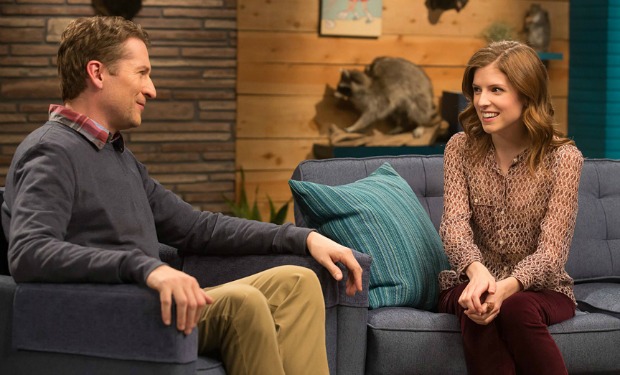 Posted by Melissa Locker on
As anyone who has seen Back to the Future, Hot Tub Time Machine or Looper knows, there are rules when it comes to time travel. They are pretty easy to remember, too: Don't change anything and don't let any robots come from the future with the intention of killing John Connor's mother. Unfortunately, Pitch Perfect star Anna Kendrick apparently hasn't taken Doc Brown's lessons to heart and clearly hasn't seen The Terminator because on next Friday's episode of Comedy Bang! Bang! she tells host Scott Aukerman about how she broke all the rules during her recent time traveling adventures.
Watch Anna Kendrick learn a valuable lesson about respecting the rules of time travel and even though you want to skip through time to Friday at 10/9c so you can watch the full episode, just wait, okay?
video player loading
.
.
.
Want the latest news from Comedy Bang! Bang!? Like them on Facebook and follow them on Twitter@comedybangbang and use the hashtag #cbbtv.
Comedy Bang! Bang! airs on IFC on Fridays at 10/9c