Watch a Mr. Show Reunion on Comedy Bang! Bang! This Friday at 10/9c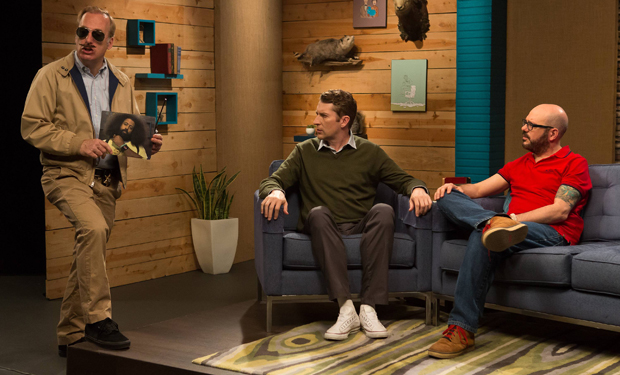 Posted by Melissa Locker on
David Cross and Scott Aukerman are concerned when Reggie Watts goes missing on the next episode of Comedy Bang! Bang!, but there's no need to worry, because Bob Odenkirk is on the case.
While all Breaking Bad fans know that you gotta call Saul when trouble is brewing, it's not Saul who answers the call, but the trustworthy and very mustachioed Deputy Marshall played by none other than Bob Odenkirk himself. You may not have recognized him behind his stealthy if somewhat precarious disguise, but, yes, that's Bob Odenkirk who reunites with his Mr. Show co-star David Cross for a mini-Mr.Show reunion on the set of this Friday's brand new episode of Comedy Bang! Bang!. Watch a clip from the episodehere.
Want the latest news from Comedy Bang! Bang!? Like them on Facebook and follow them on Twitter@comedybangbang and use the hashtag #cbbtv.
Comedy Bang! Bang! airs on IFC on Fridays at 10/9c