Watch a Comedy Bang! Bang! Super Trailer with David Cross, Rashida Jones, Rainn Wilson and More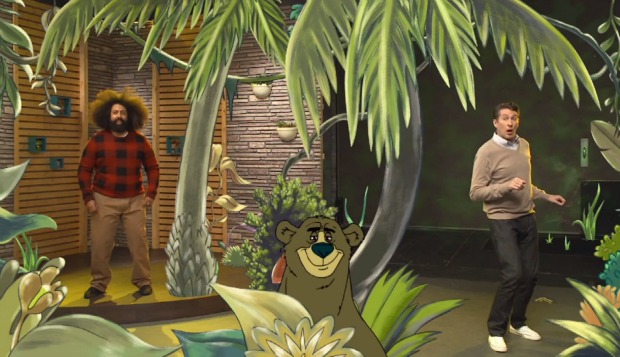 Posted by Melissa Locker on
Let's get the fact straight: The second season of Comedy Bang! Bang! starts this Friday, July 12 at 10pm. While that is undoubtedly more than enough to get most of you hyperventilating into a brown paper bag, if you're some sort of weirdo adrenaline junkie who spends time cliff jumping and reenacting highlights from David Blaine's career in your backyard, then you should definitely watch the star-studded Comedy Bang! Bang! super trailer. In the new trailer, Comedy Bang! Bang! fans get a sneak preview of this season's upcoming character cameos, sketches and guest stars including David Cross, Rashida Jones, Anna Kendrick, Zoe Saldana, Adam Scott, Rainn Wilson and many, many more.
Watch the star-studded trailer now and then tune in when the new season premieres this Friday, July 12 at 10pm with featured guest star Andy Samberg (SNL, The Lonely Island). You've been warned:
video player loading
.
.
.
Want the latest news from Comedy Bang! Bang!? Like them on Facebook and follow them on Twitter@comedybangbang and use the hashtag #cbbtv.
Comedy Bang! Bang! returns to IFC on Friday, July 12 at 10/9c