Tell Us Your Fantasies… of the Comedy Nature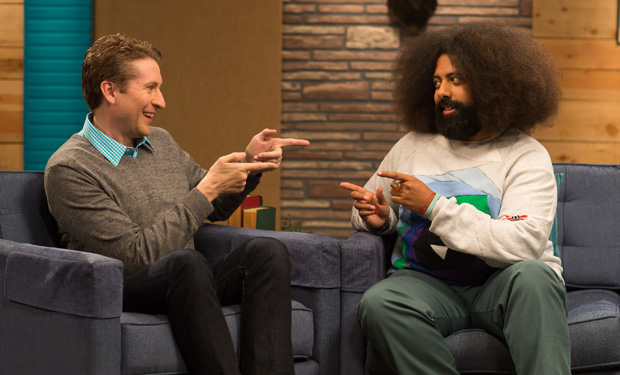 Posted by Jenny McCoy on
We want to know your fantasies… of the comedy nature. The prize? A trip for two to see Scott Aukerman (Second Seasonman) perform live.
Since the contest launched on July 1, your #ComedyFantasy submissions have been flowing in on Twitter. Here are a few of our favorites so far:
#ComedyFantasy Adam Scott as my bully for the day who also gets me out of trouble with the real bullies. pic.twitter.com/SYfHuu7XoA

— And reww ILL (@birchfalls) July 5, 2013
My #ComedyFantasy: @ScottAukerman, @PFTompkins as H.G. Wells, and I go back in time to bring Charlie Chaplin to the 21st century.

— Pugnacious Jones (@PugnaciousJones) July 12, 2013
The third Conchord. #ComedyFantasy pic.twitter.com/R1S2YiUJLU

— Talula Agroupie (@Dwarfstarzero) July 11, 2013
#ComedyFantasy Two @pattonoswalt s at the same time.

— Bill Abney (@babney) July 11, 2013
It's revealed that everyone in my life is really a character played by Adomian, Daly, Tompkins, St. Claire, Besser, et al. #comedyfantasy

— Luke Donatelli (@madeyouread) July 11, 2013
@ComedyBangBang Ulitmate comedy fantasy dinner #ComedyFantasy pic.twitter.com/kGt9r9bm7H

— GOOTS (@xxGOOTSxx) July 7, 2013
@ComedyBangBang @ScottAukerman #ComedyFantasy pic.twitter.com/OP6GGKTtxR

— Lil' Nug Nugs (@LittleNugget2) July 10, 2013
Don't worry, the floor is still open for submissions…
Tell us your ultimate comedy fantasy in a tweet and tag it with #ComedyFantasy. Only one tweet will reign supreme, so get creative. Here are some tips:
• Tweet a pic or a drawing that helps explain your #ComedyFantasy
• Tweet a video (Instagram OR Vine) telling us all about your #ComedyFantasy
• Tag the comedians in your #ComedyFantasy (For example: "My #ComedyFantasy? Ride in any car to any coffee destination with @JerrySeinfeld.")
The number one rule? Make sure you tag your tweet with #ComedyFantasy.
Read the rest of the official rules here.
Need a little inspiration? Check out a brand new, full episode of Comedy Bang! Bang! in The Stream Room.