Scott Aukerman Is Doing a Twitter Q & A Tonight at 9:30 PM ET/ 6:30 PM PT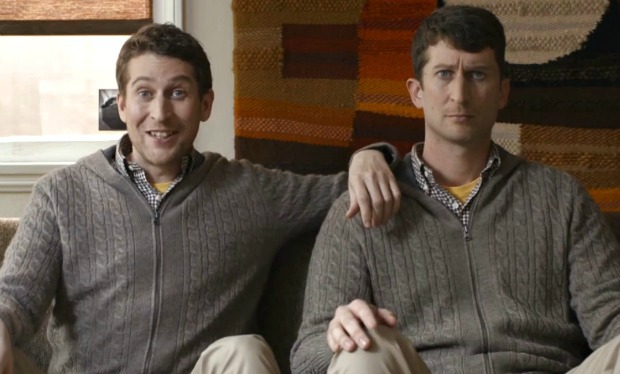 Posted by Melissa Locker on
Before the premiere of the star-studded seconded season of Comedy Bang! Bang! tonight at 10/9c, host with the most Scott Aukerman will be answering your questions on Twitter. That's right you get to ask Scott anything you want during this Twitter Q&A, which kicks off today (which is Friday, July 12 for any confused time travelers) at 9:30 PM ET/ 6:30 PM PT. Get involved or just follow along by logging onto Twitter and following @ScottAukerman.
We're going to make this as easy as possible for you so you can save your energy and stay up until 10/9c for the premiere of the second season of Comedy Bang! Bang!, so here are some sample questions you can ask Scott on Twitter, but feel free to make up your own!:
1. Is Reggie as cuddly as he looks?
2. Did you get to shake hands with Jessica Alba when she stopped by Comedy Bang! Bang!?
3. How do you get your hair so shiny?
4. Do you and Reggie spoon or do you each take half the bed?
5. Does Pee-wee Herman wear a suit and bow tie when he appears on the show?
6. Has any guest ever filed a restraining order against you?
7. Rashida Jones, am I right?
8. Is there a silent "G" in Aukerman?
9. Did Aziz Ansari's security guards taser you? Did they want to?
10. F/M/K: David Cross, Andy Samberg, Bill Hader
11. Why is ham so salty?
12. Season Two of Comedy Bang! Bang! is the best season yet, right?
Want the latest news from Comedy Bang! Bang!? Like them on Facebook and follow them on Twitter@comedybangbang and use the hashtag #cbbtv.
Comedy Bang! Bang! returns to IFC tonight at 10/9c