As the new season of Comedy Bang! Bang! heats up, so does the accompanying web series Reggie Makes Music, where comedy all-stars stop by the Comedy Bang! Bang! set to make music with the show's one-man band Reggie Watts.
This Friday's episode of Comedy Bang! Bang! features guest star Aziz Ansari and if you haven't watched him sing a sweet song about veganism and ladies with Reggie, well, you should go do that right now. Now that you've seen that the Parks and Recreation star can carry a tune, why not watch someone who can carry an entire song and wear a turban while he does it. Key and Peele star Jordan Peele stopped by the set to sing a great song about a little lady and some tinker toys. (Is it just us or does he kind of look like Jambi the Genie from Peewee's Playhouse?)
Watch Peele and Watts make music and then tune in for a new episode of Comedy Bang! Bang! on Friday at 10/9c: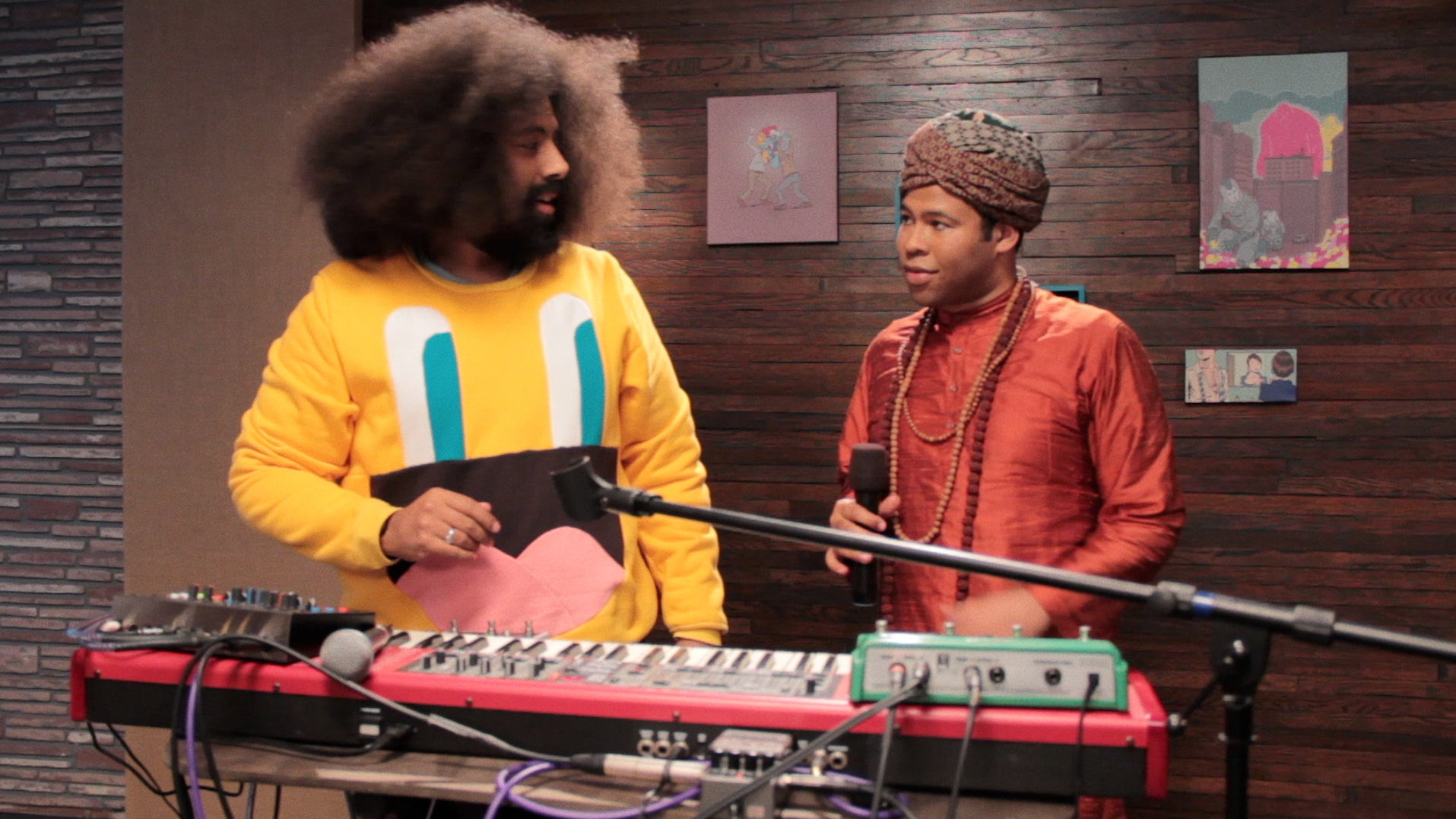 video player loading
.
.
.
Want the latest news from Comedy Bang! Bang!? Like them on Facebook and follow them on Twitter@comedybangbang and use the hashtag #cbbtv.
Comedy Bang! Bang! airs on IFC on Fridays at 10/9c