What's up with Reggie, Scott? Why It's a new installment of a Reggie Makes Music, everyone's favorite celebrity singalong!
While last week Reggie Watts and Aziz Ansari sang a sweet song about veganism and ladies, when The Lonely Island's Andy Samberg stops by Reggie's set to make music, they go a slightly different route. Specifically, they go the route of masturbation and pee. Don't worry, it's not simultaneous. While that sounds potentially NSFW, it's really just Andy putting the fact that he really wishes he had gone pee before starting to sing to a beat laid down by Reggie. It's sweet really.
Watch now and tune in on Friday at 10/9c for the premiere of the second season of Comedy Bang! Bang!: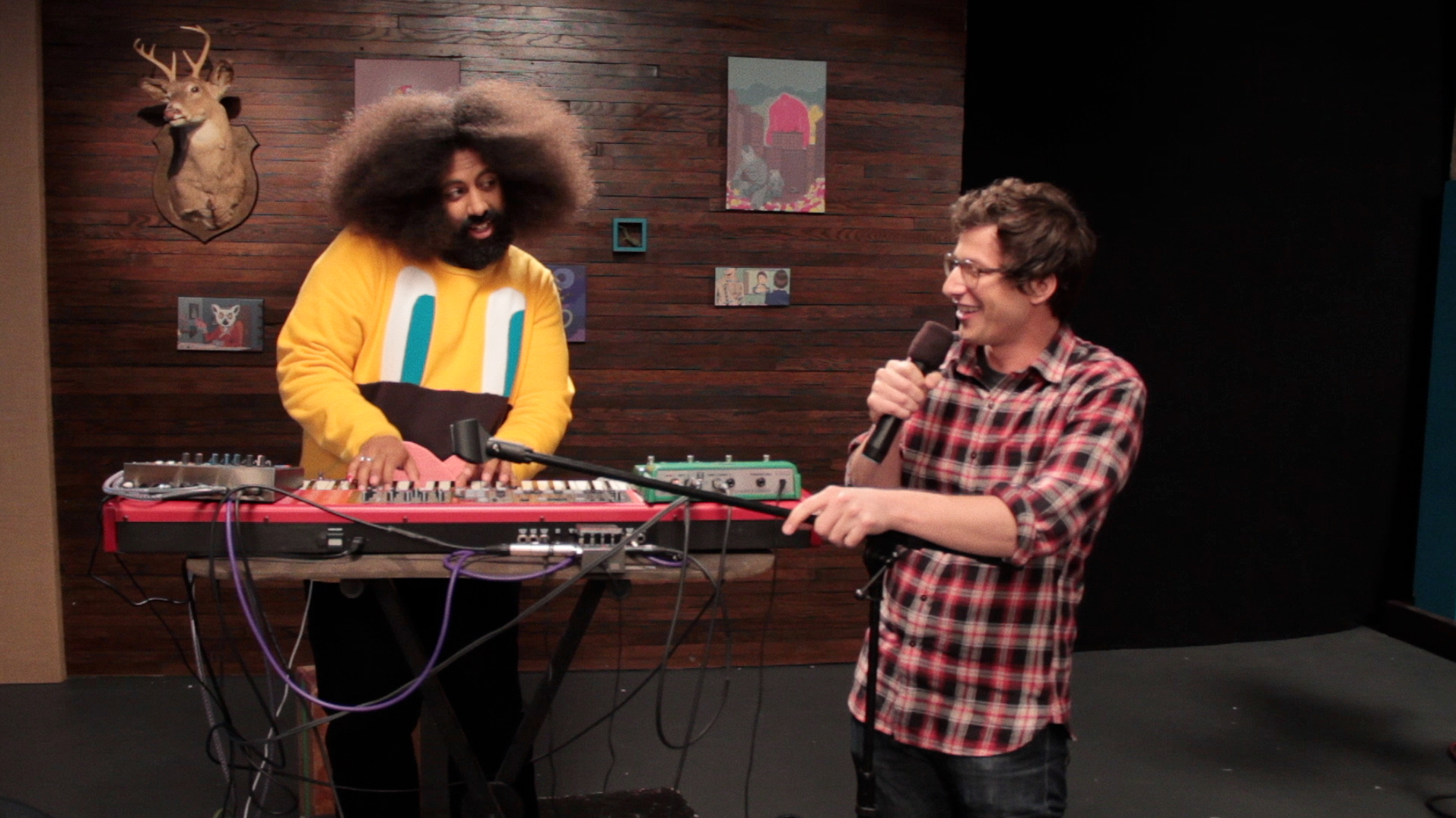 video player loading
.
.
.
Want the latest news from Comedy Bang! Bang!? Like them on Facebook and follow them on Twitter@comedybangbang and use the hashtag #cbbtv.
Comedy Bang! Bang! returns to IFC on Friday, July 12 at 10/9c