Watch a Mash-Up of Scott Aukerman's Fake Introductions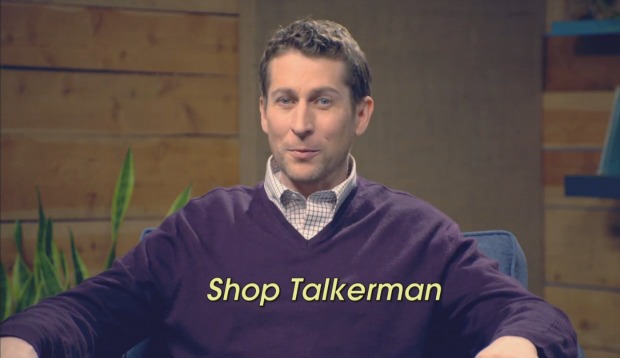 Posted by Melissa Locker on
Back in 1999, Destiny's Child sang, "Say my name, say my name," about some guy they were dating who couldn't remember their name. Comedy Bang! Bang! host Scott Aukerman can undoubtedly commiserate. Even though he is the host of his very own variety talk show, no one seems to ever be able to get his name straight. In everyone's defense, though, Scott Aukerman does rhyme with a lot of different things. It's hard to keep it all straight. Is his name Scott Aukerman or Lock Stockerman? Rock Gawkerman or Yacht Rockerman or Posh Nachoman or Rock Nockerman? There's just no good way to remember the host's name. Until now.
To help everyone learn Slott Plockerman's name, we've made a highly-educational instructional video hosted by Second Seasonman himself. Watch it now and be sure to tune in to a new episode of Comedy Bang! Bang! when Aziz Ansari stops by for a chat with Sock Sockerman:
video player loading
.
.
.
Want the latest news from Comedy Bang! Bang!? Like them on Facebook and follow them on Twitter@comedybangbang and use the hashtag #cbbtv.
Comedy Bang! Bang! airs on IFC on Fridays at 10/9c