Catch Comedy Bang! Bang!'s Scott Aukerman During His Media Blitz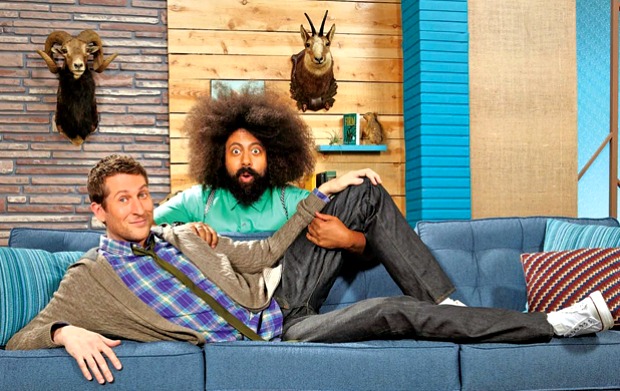 Posted by Melissa Locker on
We know you've missed Comedy Bang! Bang!, we've missed it too. Thank gawd it's coming back to us this Friday at 10/9c. We can hold our breath in anticipation for a long time, but it was getting a bit ridiculous. Luckily that all ends this week and we can breathe a sigh of sweet relief while watching an all new season of Comedy Bang! Bang!packed with character cameos, sketches, and nonstop comedic absurdity with some of the biggest names in Hollywood including Jessica Alba, Aziz Ansari, David Cross, Zach Galifianakis, Bill Hader, Pee-wee Herman, Rashida Jones, Anna Kendrick, Jason Schwartzman, Sarah Silverman & more!
But before we can watch, we have to send Scott Aukerman out to do his duty and preach the word of Comedy Bang! Bang! far and wide. The least you can do is watch while he works it.
On Monday morning, Scott will be on Fox Red Eye to talk about the new season of Comedy Bang! Bang!, so check your local listings for air times.
A media blitz doesn't end with one cable news spot! Scott will also be stopping by Mark Says Hi on Sirius XM and swinging through Howard 101 News for a chat with Howard Stern. Check your Sirius listings and tune in.
On Thursday, Scott will be doing a Reddit AMA. Start thinking of questions now and then on Thursday head to Reddit and ask Scott Aukerman ANYTHING like how to pronounce his name (Spot Lockerman? Slot Mockerman? Stock Gawkerram?)
Want the latest news from Comedy Bang! Bang!? Like them on Facebook and follow them on Twitter@comedybangbang and use the hashtag #cbbtv.
Comedy Bang! Bang! returns to IFC on Friday, July 12 at 10/9c