Be the Centaur with Comedy Bang! Bang!'s Animated GIF Maker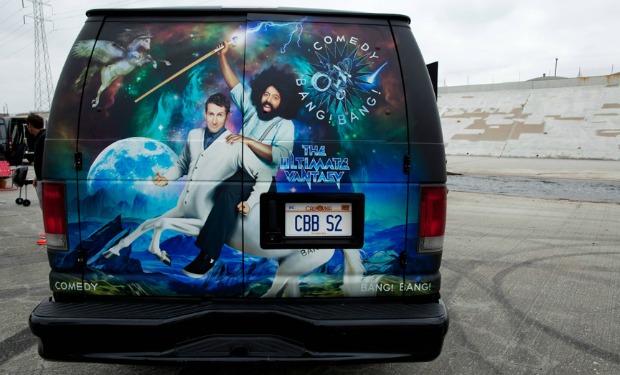 Posted by Melissa Locker on
Look at that van up there. It's the van that Scott Aukerman and Reggie Watts drove cross-country before season two of Comedy Bang! Bang! and it's nothing short of sensational. Check it out. Ogle it. You know you want to let your gaze linger on that sweet sweet ride. Has there ever been better looking art? Nope, but the only thing that would make Scott's and Reggie's awesome van more awesome is if you put your face on it. Luckily, that's now possible.
Introducing the Be the Centaur animated GIF maker that lets you put your face onto the centaur so you can Live the Centaur, Love the Centaur and Be the Centaur. Head over to BeTheCentaur.com and start becoming One With the Centaur before the second season of Comedy Bang! Bang! premieres on Friday, July 12 at 10/9c
Want the latest news from Comedy Bang! Bang!? Like them on Facebook and follow them on Twitter@comedybangbang and use the hashtag #cbbtv.
Comedy Bang! Bang! returns to IFC on Friday, July 12 at 10/9c