Reggie Watts Wants to Know: Can Music Start a Party Anywhere?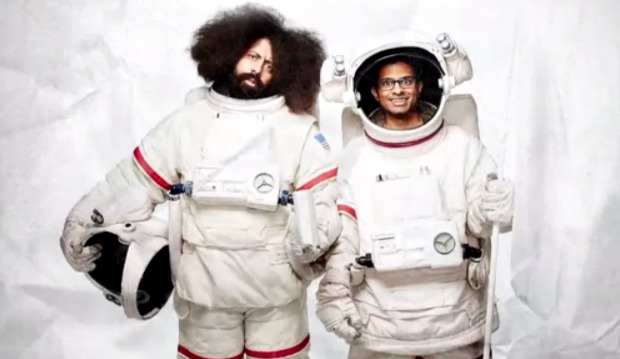 Posted by Melissa Locker on
Reggie Watts and his wide-eyed assistant, Asif, are on a mission to uncover what music can and can't do. The amateur socio-musicologists have teamed up for a series of social music experiments that Reggie is posting on his YouTube channel in conjunction with JASH, the comedy collective featuring original content by partners Michael Cera, Tim & Eric, Sarah Silverman and, of course, Reggie Watts.
This week, Reggie and Asif want to know whether music can really and truly start a party anywhere. The dynamic duo team up with world-renowned DJ Borgore to try and get to the bottom of it all and find out if music can convert even the most boring places into all-out ragers. Armed with two UE BOOMs and a couple of strippers, the guys do their best to unleash musical mayhem throughout Los Angeles. Watch now to help wile away the hours until "Comedy Bang! Bang!" returns on Friday, July 12 at 10/9c:
Want the latest news from Comedy Bang! Bang!? Like them on Facebook and follow them on Twitter@comedybangbang and use the hashtag #cbbtv.
Comedy Bang! Bang! returns to IFC on Friday, July 12 at 10/9c