As you may have heard, Scott Aukerman and Reggie Watts are driving cross-country in a sweet van to kick off the new season of "Comedy Bang! Bang!," which premieres July 12 at 10/9c. To get the second season party started, we have a special sneak peek at Reggie Watts awesome web series "Reggie Makes Music," which is returning for reals later this summer. The new webisodes makes the most of the various celebrity guests who are swinging by "Comedy Bang! Bang!'s" feared and revered couches forcing them (in the nicest way possible) to create impromptu and entertaining musical tunes accompanied by one-man band Reggie Watts. This season, guests on "Comedy Bang! Bang!" include Jessica Alba, Aziz Ansari, David Cross, Zach Galifianakis, Bill Hader, Pee-wee Herman, Rashida Jones, Anna Kendrick, Jason Schwartzman, Sarah Silverman & more!
In this special sneak peek of the web series, Aziz Ansari (Parks and Recreation) grabs the mic and sings a little ditty about two topics that have been troubling his mind — women and dietary restrictions.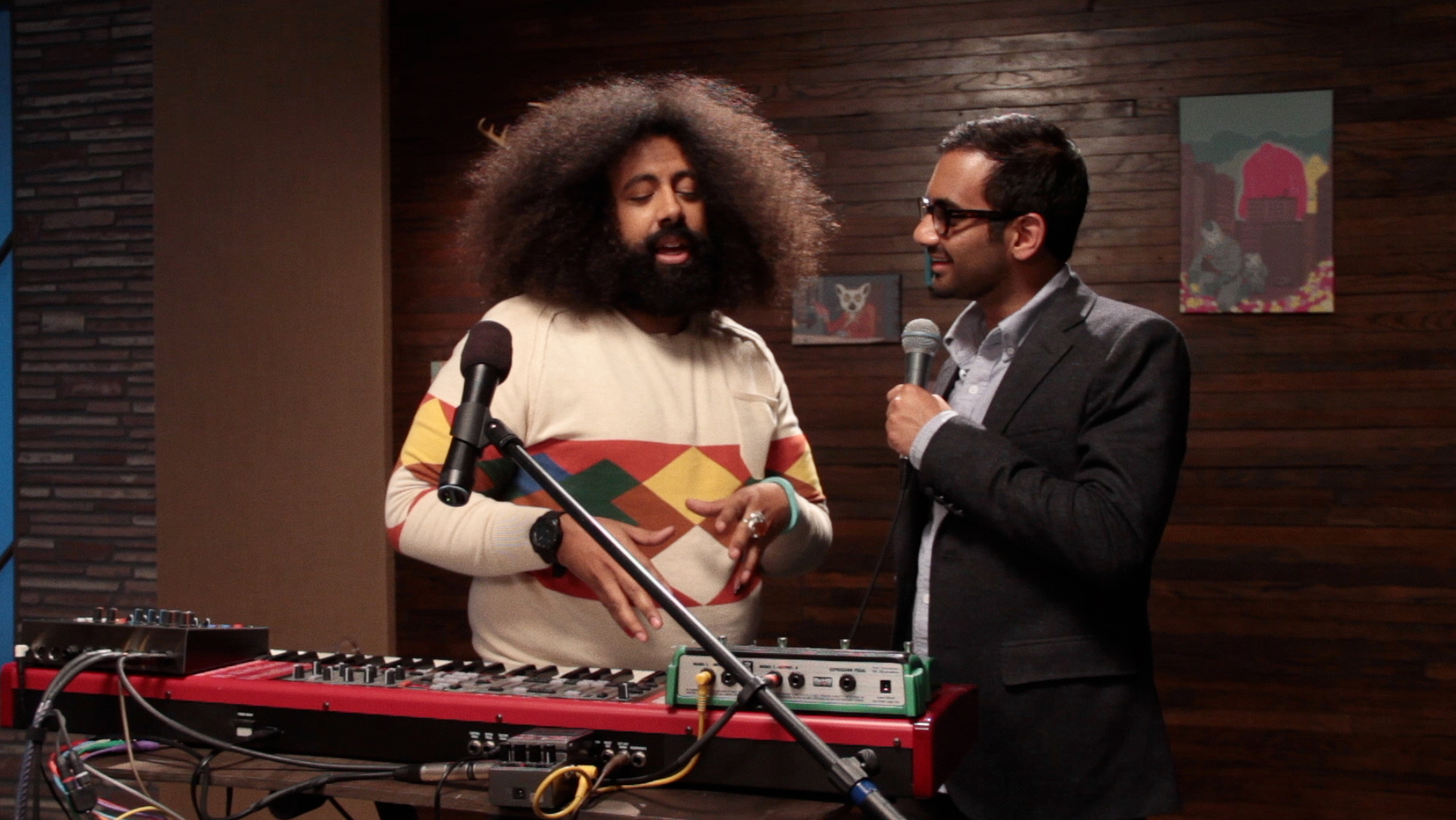 video player loading
.
.
.
Want the latest news from Comedy Bang! Bang!? Like them on Facebook and follow them on Twitter@comedybangbang and use the hashtag #cbbtv.
Comedy Bang! Bang! returns to IFC on Friday, July 12 at 10/9c